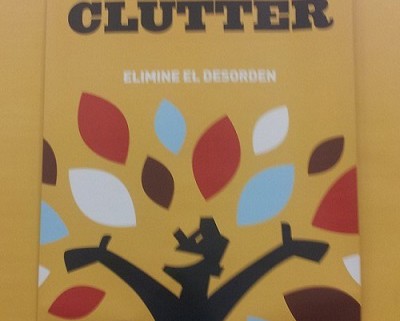 What unexpected gifts will unveil themselves to you when you cut through the clutter?
In STUFFology 101: Get Your Mind Out of the Clutter, we discuss the five categories of clutter, which we call cluttergories. They are physical, mental, digital, temporal and sensual. Clutter has an ebb and flow to it, just like life. How we define our clutter may change.
Recently my Dad has been making improvements to his home, discovering areas of clutter in the process. One hall closet in particular had several shoe boxes full of old pictures (remember the print kind?) that were stored at random. My daughter Maggie volunteered to sort them out and organize them for my Dad so the whole family could enjoy them.
We took all the boxes home for easier sorting, and to help cut through the clutter at my Dad's house! My first unexpected gift came shortly thereafter. As Maggie went through each box of pictures she would stop to ask who or what was in a given photo. It is amazing what memories (my unexpected gift) came into focus as I answered her questions. Of course there were questions that neither I nor my wife could answer about certain photos. That's not a problem because a sticky note to mark that photo will do the trick short term. Maybe my Dad can provide the answers. 
His pictures are now neatly organized in new photo boxes. As he looks through them in the future he will enjoy a pleasant stroll down memory lane, an unexpected gift worth giving.
Maggie was inspired to review and sort the family photos at our house as a result of this project. Fortunately my wife keeps them in pretty good order already. This is when I received my second unexpected gift. The photos triggered pleasant memories for sure, but also motivated me to take action.
Looking at my skinnier self from years ago, coupled with some good-natured teasing from my daughter, motivated me to lose weight. Getting back in shape is something I have been working at half-heartedly for most of this year, with limited success. Pictures tell a tale that is difficult to ignore.
The physical clutter of printed pictures has motivated me to get in better physical shape. What cluttergories are impacting your life?  Cut through that clutter to unveil an unexpected gift that is unique to you.