What Others Say About Us

"… 'stuffologists' Avadian and Riddle have spent a lifetime dealing with hoarding's little sister, 'STUFFitis,' the plague of accumulated clutter 'diverting us from our life's purpose and what we deserve.' Using their combined knowledge, they provide tips on de-cluttering your physical space, hard drive, and even your frenzied mind… Avadian and Riddle prove sympathetic guides, revealing personal stories…"
---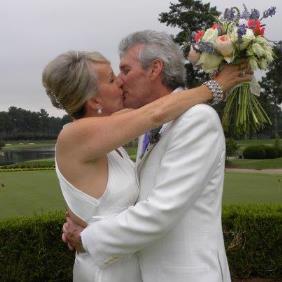 I read your book on my honeymoon, for heaven's sake! My husband did too. We really enjoyed it. Wanted something light, yet educational and inspirational. Your book was it!  …we both learned a great deal. Especially helpful re: technology clutter. Boy, you hit it there!
Dr. Nancy B. Irwin, PsyD, C.Ht.
Therapist/Hypnotherapist/Speaker/Author
DrNancyIrwin.com
---
What a wonderful feeling of surprise and wonder I felt as I finished STUFFology 101. Just like the cover illustration, the pages of this book open up a world of possibility with whimsical, humorous, and poignant stories.
For people who clutter, STUFFology 101 offers a gentle escape from the prison of "more." What struck me most profoundly was: What really matters? Is it the stacks of papers teetering on tables, boxes filled with more stuff, hand-me-downs that clutter the garage, attic, and rooms of your home or is it the heart connections we have with people that matter?
Like the occasional great teachers we had in school, Brenda and Eric inspired me to think, feel, reflect and, above all, act. I am empowered now to face the clutter and clean up that "POOP!"
Thank you for this book that fills a gap in the literature regarding clutter. There is a place for STUFFology 101 between all the books on clutter busting, feng shui, and the scientific literature on this complex and potentially crippling topic.
Patrick Arbore, EdD
Program Director
Institute on Aging
---
Not everyone identifies clutter the same and the authors do a fantastic job of letting you decide what the clutter is in your life. They don't just talk about the physical things, but the mental, digital, temporal and sensual clutter as well and how that can weigh just as heavily as the physical clutter. The book is sprinkled with relatable and touching stories that make it a delight to read. The authors encourage and suggest a number of systems to manage your clutter a little bit each day, including managing your input. That's right, learning to think twice before you buy that 'gotta have it' item. This was very helpful for me as I am in my late 20's and establishing my life and my space. Establishing healthy habits now is my top priority. Good read!
Jessie Phillips
Graphic Designer
---
Brenda and Eric present an interesting and compelling book on clutter. I admire their passion, and their expertise comes through.
Brooks Palmer
Author
Clutter Busting
---
Stuffology 101 provides an organized look at clutter with practical advice and captivating short stories. It is really helping me see, prioritize, and complete big and small projects at home and at work.
Gregory J Crawley
---
Brenda and Eric provide a fun, user-friendly, and effective look at what's collecting in your life, and offer a pathway to freedom from the physical, virtual, and mental STUFF weighing you down. Their personal stories make it seem they are walking alongside you as a friend. If you want to live Clutter-Free, this book is for you!
Carol Peters, MD, DMin
Host
Dr. Carol Show
---
Is too much clutter hiding the true value of your home? Real estate agents are often faced with a Seller's possessions making it difficult for potential Buyers to envision themselves in the Seller's home. The process of de-cluttering can be overwhelming to the best of us. STUFFology 101 provides realtors with a framework for dealing with clients with compassion in order to present their home in the best possible light.
Barbara Benchoff
Broker Associate
Centennial Realty Group
---
I enjoyed reading STUFFology 101 and like the easy flow of the book. I also took my mother's spoon, only it was metal with the tip worn to one side with years of stirring the pots. I don't want to leave my daughter with years of stuff, so I am in the process clearing 43 years of stuff out of our home.
The TWO QUESTIONS are clear and straight forward and very useful in deciding what stays and what goes.
Thanks for a fun read.
Tamara Vegos
Community Emergency Response Team (CERT) Leader