STUFFologist Eric Riddle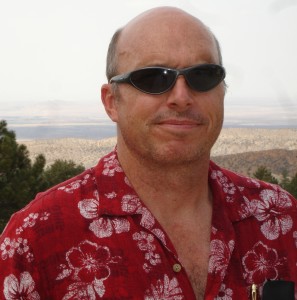 ERIC RIDDLE has been a lifelong packrat. His mantra has been: I would rather have it and not need it than need it and not have it.
Since age eleven, he's been dealing with his parents' clutter and his own—that's thirty-seven years. Eric knew what he had to do. He just had to do it.
Working in customer service and sales has given Eric a deeper view of human nature. He understands, given all the mental and temporal clutter in our lives, that our concerns demand unique answers.
Eric believes clutter is a reflection of life. Recent events led Eric to face the clutter in his own life with a new perspective.
After his eldest daughter, Jackie, moved out of the house eight years ago and got married, she returned home to clear out her bedroom. Eric realized then that his home didn't need to be a storage unit for his grown children.
Eric learned how to keep things cleaner and better organized after his middle daughter, Beth, applied what she learned in the Army during visits home.
When his wife, Susan, and youngest daughter, Maggie, needed the pool table to practice for a cancer fundraiser, the whole family stepped in to clear the clutter.
Getting your mind out of the clutter is an ongoing process. Eric's experiences in the land of STUFF have him moving farther away from clutter toward clarity.
Contact:
ERIC RIDDLE
EricRiddle@stuffology101.com
Tel: 805-236-3300