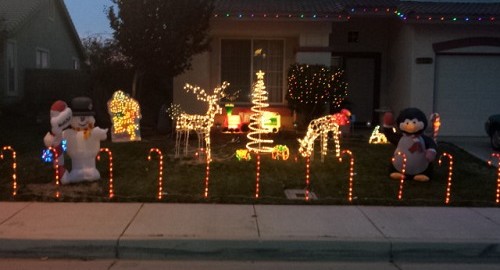 Happy Holidays from all of us at STUFFology 101.
Whatever holiday you celebrate–the end of Hanukkah, Christmas, post-winter solstice, Kwanzaa, or even Orthodox Christmas, we have the next couple of days to reflect on all the good stuff we have in our lives.
May your Holiday be filled with good friends, good food, and family.
Next month you can tackle any Christmas clutter that remains. Until then, sit back and enjoy a Christmas song that never fails to put a smile on my face, Dominick the Donkey by Lou Monte
What is your favorite Christmas song?
Please spread the joy by sharing your answer in the comments section below.