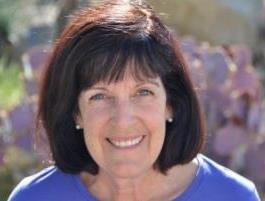 Friend and colleague, Ann Vanino of Moving Forward Coaching & Consulting writes in her monthly Working Happy Newsletter, "Clear away the noise and listen to what your heart is saying about your happiness."
Sometimes we need to clear the clutter—the obstacles to unencumbered living to release us.
As we clear the areas of clutter in our lives, we feel lighter and even happy. We feel FREE!
Every month, I write a reply to Ann. Her newsletters seem to address a challenge I'm having in my life. Is it a coincidence? Or is it proof that we're following a common path?
Dear Ann,
After the last few days of TOO MUCH STUFF—digital clutter–I keep returning to your subject line: Working Happy.
When I am backlogged with emails, even valued correspondence, I keep asking myself, Brenda, are you working happy, right now?
Recently, the answer's been, I could do better.
What better time to digest and apply your newsletter nuggets in my life.
Clear the noise of clutter–in my case, an excess of emails, which cause me stress.
My goal is to reduce them further until I only have to deal with a manageable number each day.
THANK YOU.
I would be disingenuous as a STUFFologist, if I said you can deal with your clutter once and for all. The truth is, it's an ongoing process.
Any inspiration we find that will keep us on the path will free us from the shackles of clutter and help us work happy.
One person's message about being happy has been viewed over 612,000,000 times around the world.
Try a little dose of happiness right now, click on the video below or click to visit Pharrell's Happy video on YouTube.

Hear what's calling you is a path to Working Happy, Vanino writes.
I'm listening, Ann!
What are you waiting for?
What shackles of clutter must you release in order to work happy?