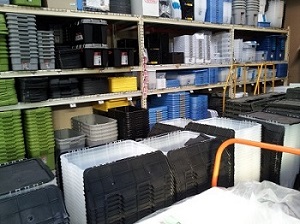 The dog days of summer are nearly upon us; Graduations, Father's Day, vacations, and maybe a project or two. What is on your to do list? May I suggest picking a spot to de-clutter?
In STUFFology 101: Get Your Mind Out of the Clutter we said, "The stuff we think we'll need some day often gets in the way – and this is what we call clutter." It is the physical clutter that I want you to think about for your de-cluttering project.
Since you define your own clutter, pick an area that would make you feel better if it was clutter free. Many items are available to you to clean and organize that area in a method that suits you personally. A quick trip to Home Depot illustrates the many options to choose from.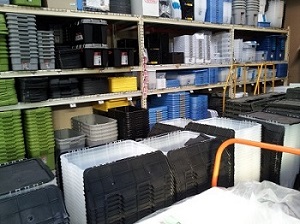 I favor plastic storage bins because they resist water and critters better than cardboard, and come in many shapes and sizes. They can also be stacked neatly in a closet or used in conjunction with utility shelving in the garage.
Decide which will work best for your situation before purchasing something just because it is on sale or looks good at the store. Once you have what you need for your project, put some serious thought in what you want to keep, toss, or donate. Putting everything in bins on shelving in the garage is not necessarily de-cluttering your living space.
Out of sight and out of mind in the house is just moving clutter to the garage in plastic bins. Do not do this! Rather, keep what is important to you in the bins, and donate what is not. Be as ruthless as you can be with yourself. You may be surprised at how easy it is once you get started.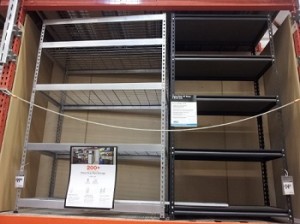 Finish a specific area of clutter before moving on to the next. This process should make you feel lighter as you complete each, momentum is a good thing. A quick review of S.T.U.F.F. may help.
I suggest working in 30-90 minute increments so you can complete a given area versus trying to do the whole house in one day. De-cluttering is a process, not an event. If you don't feel like you are making meaningful progress it will not get done. Who wants that kind of frustration?
Take before and after photos to record your success; maybe even send us a note and picture to SUCCESS@STUFFology101.com to share with others. Sometimes seeing how other folks do things can inspire us to take action with our own clutter.
Summertime presents us with the opportunity to consider the physical clutter in our living space. Use the storage solutions available at your local retailer to de-clutter just one area TODAY.