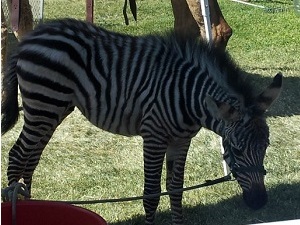 Knowing and doing are NOT the same thing. We know we should take time to relax, but often don't. We know we should spend more time with family and friends, but let work and other obligations get in the way. Clutter is not always black and white.
Step back, take a deep breath, and have fun with S.T.U.F.F.
Our own cluttergories overlap one another, but we can work on more than one at a time. This is where the S.T.U.F.F. acronym comes in handy. START by defining what clutter is for you. For me it has been mental and temporal clutter. Like many of you, I have too much stuff going on! The family and I needed a break, so we went to the California Poppy Festival over the weekend.
I learned some things about clutter at this event, especially in the petting zoo area of the children's section. The camels reminded me to get over the hump of my mental clutter. I had to TRUST in the process and myself to de-clutter.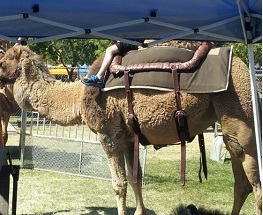 There was a rainforest animal section too, that contained all kinds of exotic critters. The giant spider made me think about how clutter builds up slowly, just like a web. UNDERSTAND that clutter builds up over time and its removal is a process not an event.
Enjoy the moment and be present. Kids seem to do this naturally. Follow their example and FOCUS on where you are and what you are doing.
And last, but not least, FINISH the area of clutter you are working on. My day of fun with the family reduced the mental and temporal clutter holding me back.
S.T.U.F.F. is a tool you can use to process whatever cluttergories are impacting your life. Try it today!