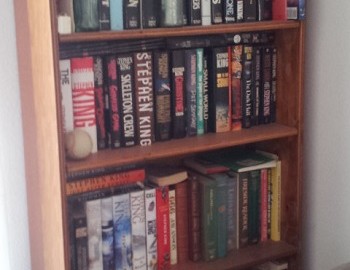 Who has time to read? You do, despite the temporal clutter in your life. I like to read for pleasure, for personal development, and so forth. With all the demands on our time, it is a good idea to have a plan for your reading.
When preparing STUFFology 101: Get Your Mind Out of the Clutter, I read and subscribed to many newsletters and articles about clutter, some of which we reference in the Additional Resources section of the book. I continue to read and watch videos from other experts; you never know what will trigger a fresh idea.
One such expert is Maria Gracia from Get Organized Now! She has wonderful stuff on her website to help you control your clutter. In one of the videos on her YouTube channel she explains how to organize your reading. As someone who loves to read and is still building my personal library, I really appreciated her perspective.
Remember too that you can always read from your smartphone or tablet through one of the popular reading apps like Kindle or Nook.
You do have time to read when you follow Maria's advice.
Pick up that book or magazine and enjoy a good read today!