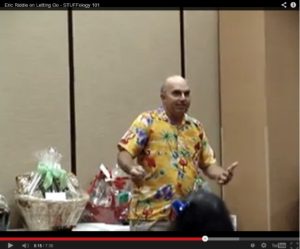 "Letting GO is hard to do," says STUFFologist, Eric Riddle as he relates three distinctly different experiences he's had with each of his three daughters.
View Daddy's tug-of-war of emotions as he learns to let go. Video taken at Toastmasters Division Contest April 2014.
"What does that mean, at the end of the day, is it harder to let go of things or … people?"
Watch Eric Riddle's presentation about Letting Go, by either clicking in box below or clicking on the text link at the end of this post.