STUFFologist Brenda Avadian, MA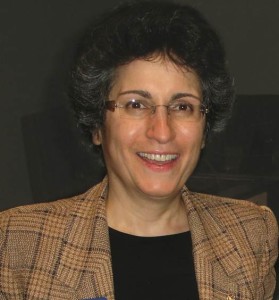 BRENDA AVADIAN, MA has been dealing with clutter since age eight—that's forty-six years. "I've struggled with letting go," she says. "I've tried over the years to let go of things, but what if I need to refer to That 1970's National Geographic article on Yugoslavian protocol? "
The author of nine books, Brenda has had a varied career, including working as a university professor, executive coach, corporate consultant, caregiver, and national speaker.
She traveled nearly 2,000 miles to clear out her parents' home—filled with her father's collection of "spare parts for everything" and all the free stuff her mother amassed after saying yes so many times when she should have been saying no.
"It amazes me what occupies our lives. We come into this world with nothing. We leave this world with nothing. Yet we spend a significant amount of our lives with things," she says.
It wasn't until Brenda began caring for her father and going through his paperwork that an eighty-five- year-old sage's question got her thinking and taking steps toward getting her mind out of the clutter:
"Where do you want to spend your time, with things or with people? "
Contact:
BRENDA AVADIAN, MA
Brenda@stuffology101.com
Tel: 661-944-1130