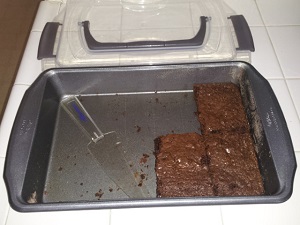 If you are trying to eat healthier, it is a good idea to remove junk food from your living space. Likewise if you are trying to live clutter free, you remove items from areas in the home that tend to be a dumping ground for your stuff (your clutter zones).
Still, clutter tends to accumulate if we are not focused on keeping it under control. If this happens to you, take a hard look at your stuff and ask yourself the Two Magic Questions.
MAGIC QUESTION #1: If I lost this item in a disaster, would I take the time to replace it?
MAGIC QUESTION #2: What would the area you're focusing on look, feel, smell, or sound like if you cleared out the clutter?
Your answers should help you get rid of some of that stuff. Remember that only you can define your own clutter.
It (clutter/stuff) can be insidious, not unlike that junk food around the house when we try to eat healthier. When on a diet you would not eat brownies for breakfast.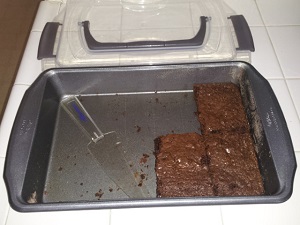 Continuing the diet analogy, too much stuff can feel like excessive weight on our bodies and minds (physical and mental clutter). Since I tend to be a packrat, clutter removal is an ongoing process for me. The Two Magic Questions are a handy tool to keep my clutter under control.
If you are feeling the weight of too much clutter, ask yourself the Two Magic Questions today.